SaaSPRENEUR Award Winners for 2022 & 2023
Shawn & Javier
Why start a SaaS company?
It's a simple formula, selling your marketing services bundled with
your own white-label software = More Money & Less Churn
SaaS Mode Is For Agency Owners & Marketers
HighLevel SaaS allows agencies to white label their
platform to sell to their end customers (Small
Businesses) and customize the features to add high
margin, low churn, recurring revenue.
White label Powerful Features In One Platform
You'll be able to manage your client's leads, websites, funnels, calendars, CRM, managed services and so much more! Basically, the software your clients are probably ALREADY paying for.
AgencySaaS Team Are Your Trusted SaaS Advisors
Resources Lab
Tools, Snapshots, Recommendations, & Saaspreneur goodness
Facebook Community
Join our network of other fellow AgencySaaS + get everything in toolkit.
SAAS Mini Course
FastTrack your Saas knowledge with our mini course to get first users.
White Label Customer Support
White Label Customer Support
Harness The Power Of OpenAI In Your HighLevel SaaS

White Label Facebook Ads For SAAS Users
White Label B2B Lead Searcher Add On
Free Tech Newsletter To Be Smarter
SaaS Legal & Contract Templates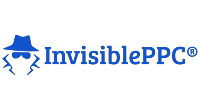 Get More Leads For Your Clients
Build AI-powered forms & prompts generators
Plug in play workflows to onboard, reduce churn, follow up, and nurture!
Free Snapshot Generator
Build your own marketing generative tool and embed anywhere!
Use the same Affiliate Pay-Out system that High Level uses.
White Label Customer Support
HighLevel Dashboard Customization
SAAS Landing Page Templates
SAAS Social Media Templates